Search Stocks As
Fast and
Efficient
As Never Before
What is Investorean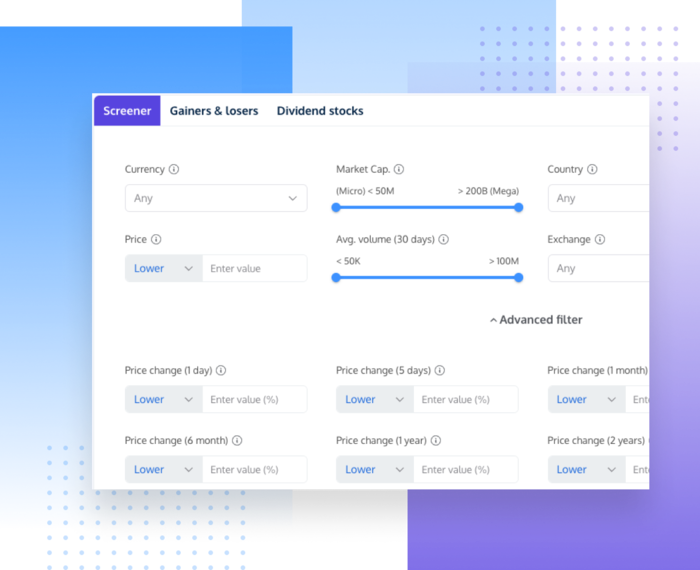 We know the stock market is a complicated game and in order to be successful, traders and investors need efficient tools. Investorean is one such tool helping people worldwide find stocks to trade.
Using our stock screener, you can search for stocks based on specific characteristics. But what makes our analytics truly unique is that you can perform a search specifically based on your broker. By doing that, you save a lot of time and avoid researching or choosing stocks that your broker does not support.
Move your trading efficiency to the next level!
Analytic Presets and Stock Details
Traders and investors have to mentally juggle huge amount of data to ensure the correct decisions are made. It can be incredibly easy to get lost in numbers, which is why the data representation model is extremely important. Our goal is to simplify the data digesting process and make it human-friendly.
Additionally, we are constantly working on new search presets. Each of them represents a tailored set of fields oriented to use in related trading strategies.
Find new trading ideas and create your own profitable strategies!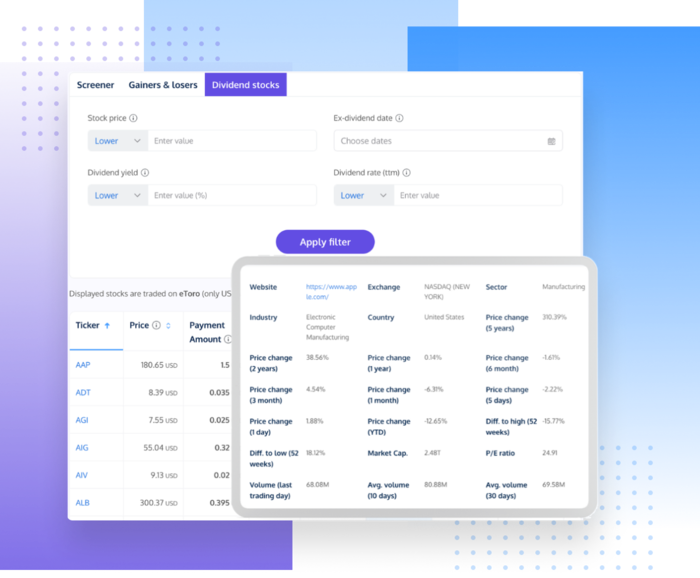 Supports All Your Devices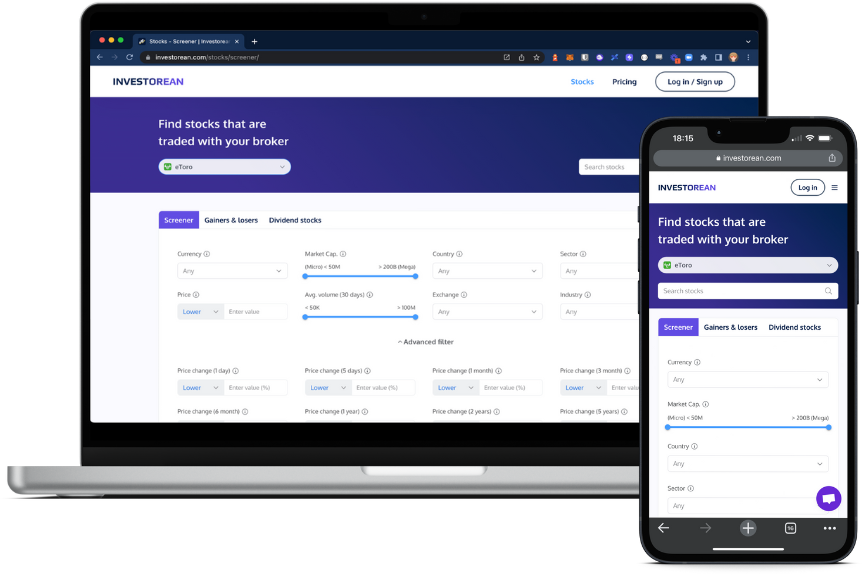 Why Choose Investorean?
Only relevant results
Find only stocks that you can actually trade.
Make investment decisions faster and your trading routine much more efficient.
Strategies & presets
Find new investment ideas.
Learn how to combine different metrics to build up trading strategies.
Make your custom presets.
Technical & fundamental
Find detailed information and metrics for every stock.
Combine technical and fundamental approaches to achieve better results.
Copyright © 2023 Investorean